Our good friend and customer Leo Herrera, guitarist of the Santana tribute band Caravanserai, asked us several years ago to make a custom-order "Supernatural" model strap.  The strap was similar to our Durango-Suave snakeskin strap, but in a wider 3 1/2″, rear-buckle adjustment, backed with two layers of our glove-soft "Suave" cowhide.  We were pleased to accommodate his request.
Several weeks ago Leo contacted us for a second Supernatural-snakeskin strap.  We were happy to oblige.  With Leo's permission, we are sharing a photo of the completed strap.
Check out the Caravanserai videos, and if you're ever up in Northern California check out Leo and Caravanserai live!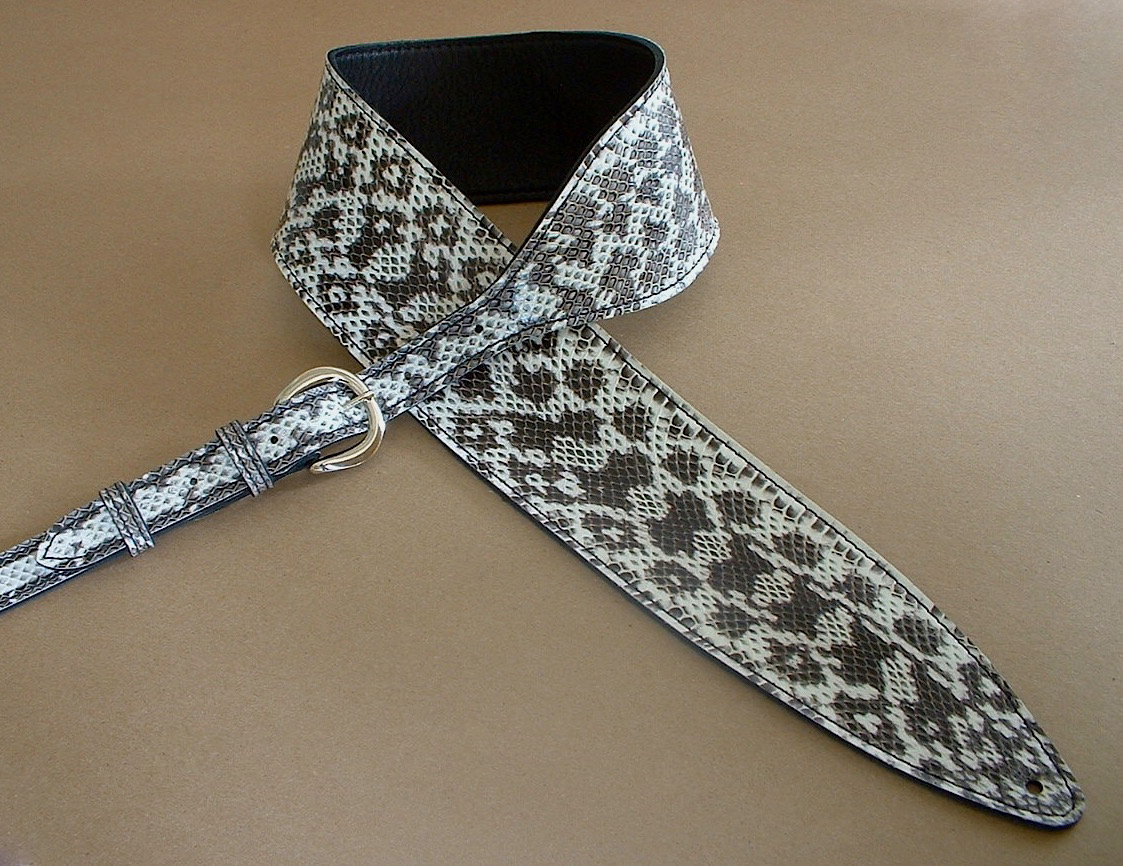 El Dorado Guitar Accessories
Average rating:
0 reviews